Here is what our students have to say…
"I would like to tell you that I am very impressed with your courses so far – I particularly like the short videos that allow me to get to a topic quickly and then move on (your competitors mostly offer 20-30 min videos which is a bit much to keep one's attention span). The other gem in your training are the shortcuts, I found no other course with the same insights."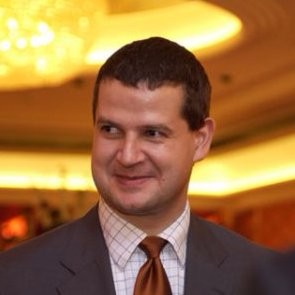 – Peter Klugsberger (ex-McKinsey & Co. served various senior roles (CEO, COO) in various companies)
---
"The courses are really helpful whether regarding saving time, improving your presentation skills or getting to learn new features. The videos give you the feeling of one to one attention. Moreover, their constant attachment by emailing new tricks is highly appreciating. #thankyouteamyoda"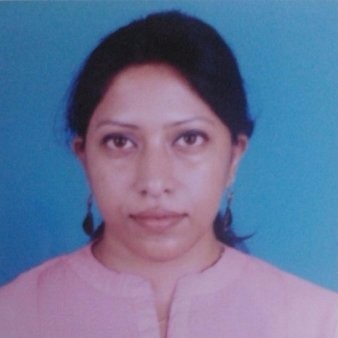 – Arundhati Raychaudhuri (Article Assistant at P.Mukherjee & Co)
---
'Hello!
Your courses were useful for me. Thank you again for your quick support and also for your availability.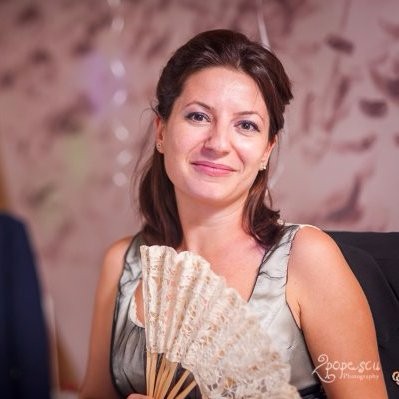 – Madalina Elena Gheorghe (Translator at Deltra Celes)
---
This will save so much time I am quite a heavy user of PowerPoint but have never formally learned how to use it properly This course has shown me how incredibly time consuming my ways of using it are.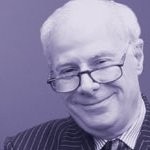 – Len Smith (Business Owner at The Writers' Guru)
---
I've been using Pivot Tables in Excel for a couple of years, so was expecting most of this to be familiar. But this course proved me wrong. From simple tips and keyboard shortcuts, to whole features I never knew existed, I constantly found myself muttering things like "oh wow, I had no clue about that". Things that I can actually put into practice in my job. It's a great feeling. Kudos to the team on a great course. To anyone who's ever looked at a pivot table and thought "what's the big deal about?", THIS is the course for you.
– Peter Thomas (Accounting Professional)
---
"Anyone who wants to exceed the expectations set by himself/ Seniors / peers. It is very important to convey the Right ideas in a right format through a right medium. Guns don't kill as much as Powerpoint bullets. I made my mind to be a Subscriber of all of his courses after seeing his free videos which make me think that I am actually in a real class and learning it by practicing it."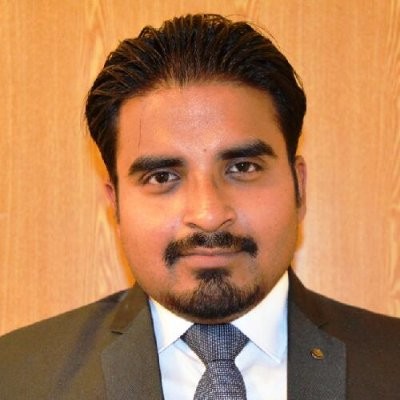 – Biswajeet Pattnaik , M&A Specialist SABIC, Saudi Arabia.
---
The courses are very useful. I learned a lot of tricks! Thank you so much.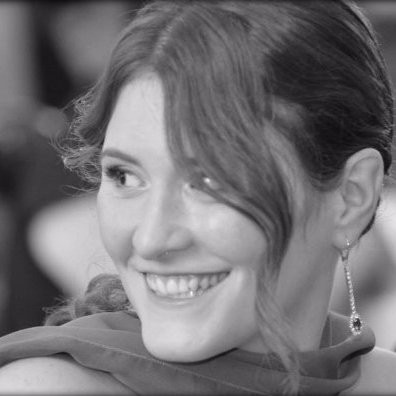 – Giovanna Bucci (Macfin Management Consultants)
---
"The material is easy to understand and the speaker doesn't add anything more than is necessary to explain the module. The course assumes a basic understanding of charting and doesn't get blogged down in the basics. There is just enough information to refresh my understanding of charts and there is enough information presented to fill some of gaps I have in understanding charts."
– Michael Diamond
---
"Thank you. I love your website (I use it daily to answer questions) Thanks for providing such a valuable resource."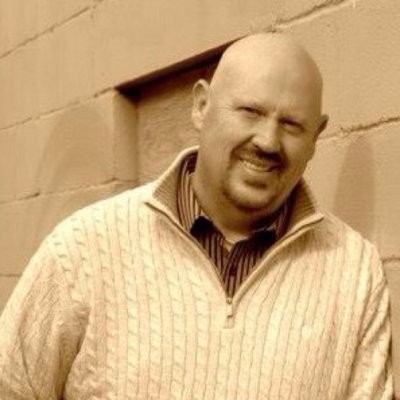 Alan Best (Quality Manager Accu-Tec)
---
"I thought you knew me and my problems – You solved the exact problem which I face at my office in your course."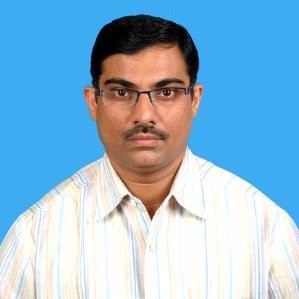 – Rajesh Dhoot (Manager Finance & Accounts Ultratech Cements)
---
"The course is great to have a grasp about Excel shortcuts."
– Cesar (IT Lead at Johnson & Johnson)
---
"Ninja Excel skills landed me into a senior position at India's largest Power Plant Company"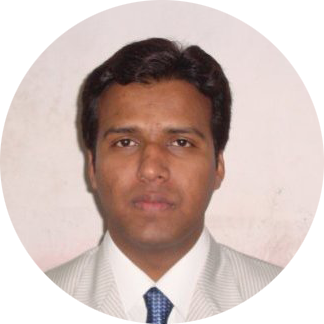 – Rajeev Thakur (Deputy Manager at Adani Power Limited)
---
"Good course with basics. Awesome."
– Uma Rama (Project lead at AT&T)
---
I found your thread on Reddit (/r/Excel) and signed up for this course right away. This course has been extremely helpful as I started out with just a basic understanding of pivot tables and came out with a much better understanding. This will certainly help me in my job, especially when looking to efficiently summarize and present well-organized data to others. I especially found the Grouping functions extremely useful! I look forward to using this new-to-me functionality. Your videos are very well made and very easy to follow. I enjoyed the fast-paced lessons which fit perfectly into my day at work as well as my learning style. Thanks again! I look forward to taking additional classes!
– Kevin Stanley
---
"The short videos are great and packed full of information! The language is clear and concise. Pivot tables have somewhat been a mystery to me and I have tried to learn them on my own, but this delivery is exactly what I needed!"
– Erik Hurford
---
"Excellent. I have completed all the videos in one day. I am very impressed by your style of explaining, language methods, and sample data. I am a senior Banker. I am very much interested in learning more tricks from you. I am regularly working on Excel at my Office. Wishing you all the best in your noble job of Excellent Service."
– Gopalakrishnarao (Banker)
---
"Whenever I work on something which needs to be done daily, I quickly make a macro out of it"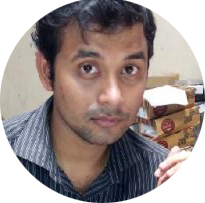 – Akash Kumar (AM-Operations at Tolexo)
---
"Course helped me improve my speed and shine among my peers."
-Kanish Tuplondhe
---
" I am enjoying the Online Videos very much and some of the tricks really saved my time a lot!"
– Durgesh Agrawal (Chartered Accountant)

---
"Looking forward to learning and gaining more and more Excel and other skills from your tutorials. I am watching your tutorials every alternate day. Keep up the good work. I love your tutorials and am very happy with your concern."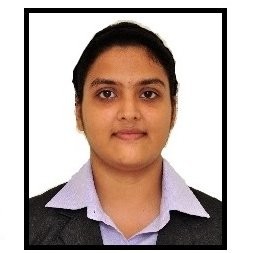 – Pooja Rao (L&D Coordinator at HRAS)
---
"This course is broken up into small segments, giving me time to experiment on my own. I have already used what I have learned at work saving time, and advancing my knowledge in many areas. I enjoy the teachers clear explanations, sense of humor and shared tips on how to remember techniques"
– Kathleen Brodieh
---
"Excellent course. I've taken several courses on pivot table before and I can say that this has been the best. Very engaging instructor. The whole concept of pivot table has become clear to me. I'd highly recommend this course. Looking forward to taking other courses from the same instructor."
– Nawab Kabir
---
Hey Rishabh, your tips are indeed very useful and enriching. Please keep sending them. Never stop.
– Rajesh Tiwari (SAP Consultant)
---
"Good instructor. I consider myself an advanced pivot table user and I still learned something new. Very engaging. Also thanks for the post on reddit."
– Matt Dean
---
Dear Rishabh, I am a subscriber to Excel VBA course on your training site – Yoda Learning. And, I am amazed by your style of teaching and making complex subject of VBA very easy. I feel more connected with your courses as they are result oriented and I think that is mainly because of your CA and industry background.
– Rishikesh Joshi (CFO)
---
I recommend this course. You will learn a lot of time savers tricks, and a way of giving your reports and business documents a very professional look. Rishabh goes straight to the point and will help you to increase your productivity with this software.
–Fernando González (Accounting Professional)
---
"This course is amazing, It met my expectations. It was very straightforward. The instructor did the job very well. Now it's just practicing!"
– Gabriel Teodoro (Professional)
---
"Good useful shortcuts told in a precise manner."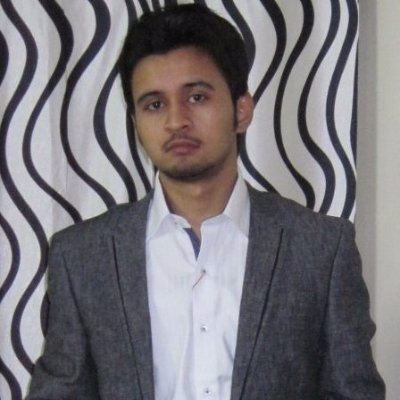 – Roop Saini (Software Developer at Sopra Steria)
---
"Great way of narrating and helping one learn with great examples."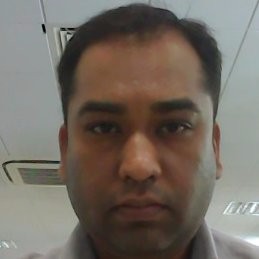 – Parivesh Sinha (Architect)
---
"I'm very impressed. I've seen quite a few training videos and they are typically too slow for me. I love the quick pace, structure or course, great communication"

– Oscar
---
"It was wonderful to learn & know there are so many features available in excel that can save a lot of time & of course can make your work presentable."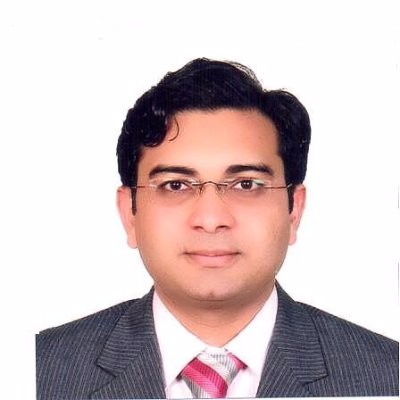 – Ashraf Halai (Finance Professional)
---
"The shortcuts he thought was very cool."
– Rhon
---
"This is an awesome course in such a short time frame."

– Norman Handy
---
"The 'story-telling' is interesting and I like how things are described. The course fits best for someone who knows nothing about python/data science/rd and wants a brief dive into it."
– Sergey Bogoslovskiy
---
Hi Rishabh, Thanks for this PPT Presentation Tricks. I really liked the material in the form of reading and online videos about background theme, tips about standard Financial Presentation(Ideal No of line /slide etc) and example of standard presentation, merging of different presentation, taking excel sheets to the slides or connecting the same.Thanks"
– Nitin H. Unadkat
---
"The best course about outlook tricks – very quality video and like clear cc wrote down the video – 200% I advise everyone who wants to reduce work time through outlook and feel proud… Really like this amazing effort from teacher: should buy all his courses because he provides valuable information in the most professional way"
– Smart Max
---
" Your channel content is best I have come across…. Awesome job!"
– Nikhil Raj (Enthusiast Human Resource and Finance Professional)
---
"Hi Rishabh, I have already purchased many of your courses. Really, I enjoy your courses."
– Uma Sankar Alluri
---
" Hi Rishabh, you are great in your training videos. I have purchased almost all of your courses. I wish you best."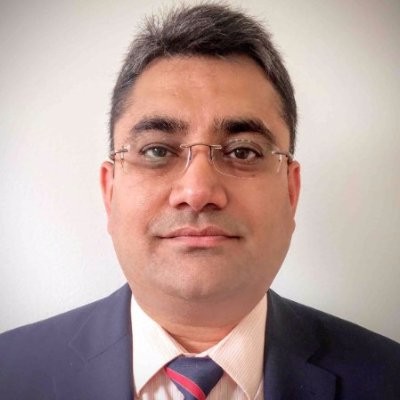 – Kapil Mehta (CFO, Allied Digital Services)
---
Thank you for your emails. Very useful tips!
– Lucia Zah
---
"Great presentation and well-structured presentation for coherence and understanding. Keep it up!"
– Roland
---
"Hello Rishabh, The courses are amazing! You WoW me."
– Abdellatif Naciri
---
This is a well paced, well-explained course chock full of useful shortcuts and information for creating professional slides and presentations.
– Bronwyn Wilson
---
"Lots of useful info and tips in this short course. I can use these immediately. I learned some shortcuts that will save me a lot of time."
– Mi Tay
---
"Superb! I love the tricks and shortcuts presented by the author. Never knew I could save so much time. Thank you so much!"
– Andrew Lau
---
Hi Rishabh – Just wanted to say that the courses you provide are excellent. Learned a lot from it. Also, your short videos on Youtube are great, especially the one on data navigation, which I found very informative.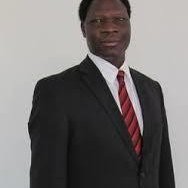 – David Hoey
---
" I am learning the skills that I wanted to in a clear manner, and alternate solutions or being presented as well."
– Morgan Bronstein
---
"Great work Sir and it's very easy to understand the complex conditional formatting in Excel…:)"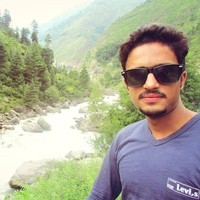 – Nazar Khan
---
"Great course, thanks, really good quality information and easy to watch and learn."
– Janine Fordham
---
"Instructor shows real enthusiasm in what he's teaching."
– Bobby Stanfield
---
" High quality tips and tricks that are easy enough to use and remember to actually make a difference in my day-to-day work."
– Eric Sundquist
---
"The content was informative and the production quality was excellent. I would heartily give him a 5 star rating"
– David Doernbach
---
"Excellent course, I did learn some new shortcuts which will definitely save tons of time and effort in my data and financial analysis, great job Rishabh."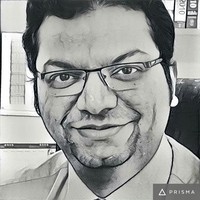 – Prashaant Panchal (Chartered Accountant)